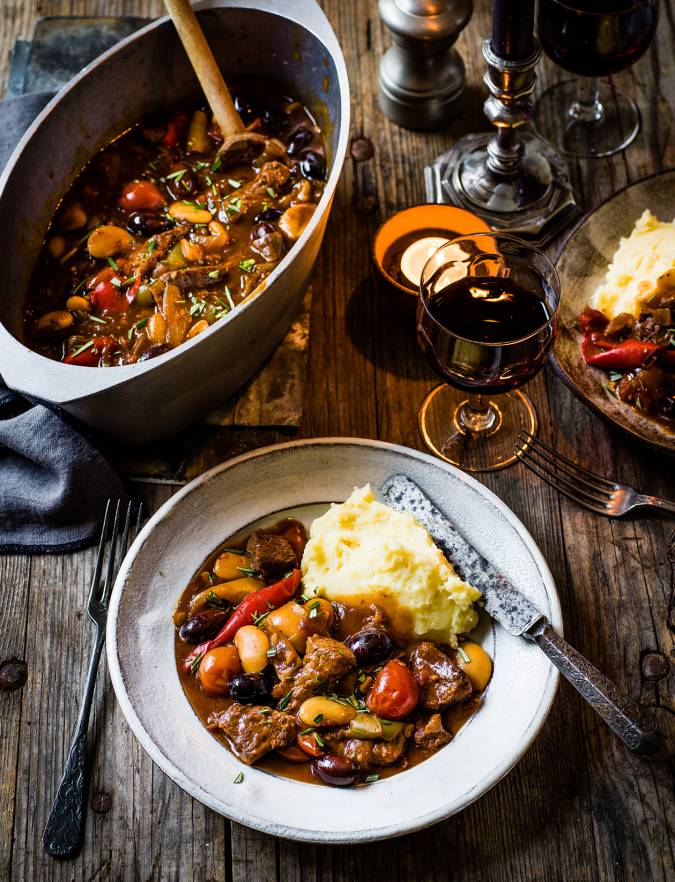 Now that we re firmly in Autumn, the thought of salads might be less appealing. I've pulled my slow cooker out of the cupboard and started using it again.
The recipe for Mediterranean beef stew is a good way of getting the nutritional goodness of good organic grass fed beef, without eating too much meat. I would suggest adding not one but two cans of butter beans – the flavours of the stew are so good that it will take the extra pulses. Add more herbs if you like. I added a teaspoon of paprika as I like the gentle heat it brings to the dish.  Slow cooking really is the healthiest way to cook – it allows the nutrients of the beef, peppers, onions, and herbs into the sauce so nothing is lost.
Grass fed beef is essential as it is a good source of anti inflammatory Omega 3 – whereas a lot of factory farmed beef is fed on Omega 6 rich feed which can be more inflammatory. If you can get organic, then even better. It is more expensive – but just use less and have it as a treat rather than on a daily basis. I suggest making this in bulk so that you can freeze a few portions.
I'm also adding a tasty Chicken and Sweet Potato tagine and a vegetarian Squash Chickpea and Apricot tagine recipe.
Apricot, squash and chickpea tagine
Chicken and sweet potato tagine
Hope you enjoy them